*****
Crafted from 100% cotton, this design is defined by a plunging V-neckline and vertical waist pattern that makes the waist look slimmer. Length can be adjusted to fit your torso length. The bell-sleeves are added at the end and worked to desired length. Sleeves can be omitted as well – check how a sleeveless test-project looks like.
Evergreen, Calluna or Heathers are beautiful plants that change color year-round, injecting vivid life into our landscape at a time when we need it most. I thought of naming it Heather, however, it would be impossible to find this pattern in huge Ravelry Heather-database :)).
Thank you, Teresa, Debby, Alexandra and Helen for your generous help and assistance in testing these bodysuit and mini dress patterns.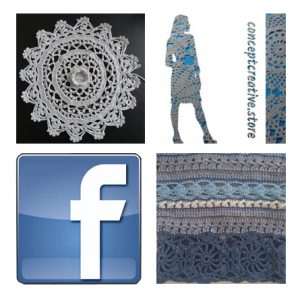 DOWNLOAD this crochet pattern from my shops:
www.etsy.com/listing/818000214/crochet-bodysuit-pattern-sizes-s-3xl
https://www.ravelry.com/designers/conceptcreativestore
https://conceptcreative.store/shop/calluna-bodysuit-crochet-pattern-crochet-tutorial-in-english/
https://www.etsy.com/listing/601748040/casual-crochet-top-pattern
Hurry up till June 15th and download both patterns (bodysuit and mini dress) from Etsy and Ravlery. 
These crochet patterns are provided for sizes:
S/M with bust circumference 86-93 cm = 34-36.5'', hip 98-101.5 cm = 38.5-40''.
M/L with bust circumference 95-103 cm = 37.5''-40.5'', hip 108-111.5 cm = 42.5-44''.
XL with bust circumference 105-112 cm = 41.5-44'', hip 117-120.5 cm = 46-47.5''.
2XL/3XL with bust circumference 114-122 cm = 45-8'', hip 127-130.5 cm = 50-51.5''.
The tunic will have an increase of 10-15 cm = 4-6'' to accommodate hip. Check hip circumference in pattern for bodysuit here: Calluna Crochet Bodysuit Pattern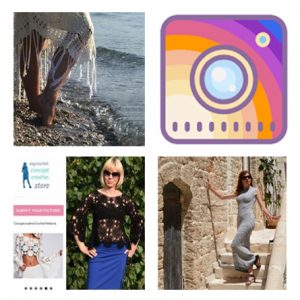 Gauge:
25 dc x 12 rows = 10 x 10 cm (4'' x 4'').
Cotton:
Lace / 3 ply / 500 m in 100 gr / 550 yards in 3.5 oz / Cotton thread number 10.
Choosing the right YARN and HOOK to achieve great results