*****
This crochet dress pattern is perfect for those who look for something easy, seamless, and something that can be adjusted to your own figure for the best fit. The upper part is my crop top (I named it To Crop or Not To Crop Top – Question?) that I could not stop crocheting until it ended at my ankles :).
The skirt falls from the waist, wrapping around the hips and widening to create a beautiful flow and drape. The neckline is modest, scooped with a feminine crochet design around the edge. One button at the back allows for a secure fit around your shoulders.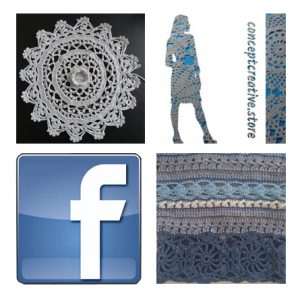 DOWNLOAD this dress pattern from my shops:
https://conceptcreative.store/unquestionable-crochet-dress
www.etsy.com/listing/562890661/sexy-crochet-dress-pattern
www.ravelry.com/patterns/library/unquestionable-maxi-dress
The dress crochet pattern is provided for sizes
XS/S with bust circumference 80-87 cm/31.5-34", hips up to 90 cm/35.5'',
M/L with bust circumference 90-98 cm/35.5-38.5'', hips up to 105 cm / 41.5'',
XL with bust circumference 107-114 cm/42-45", hips up to 120 cm / 47''.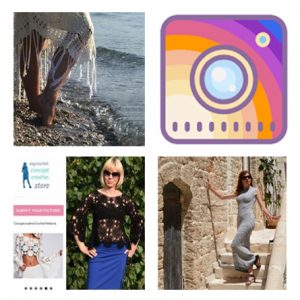 Yarn:
Fingering / 4 ply /340 m in 100 gr / 372 yards in 3.5 oz.
Testers of the crochet top have completed this top with Aunt Lydia's Fashion Crochet Thread Size 3 as well.
Choosing the right YARN and HOOK to achieve great results
Yardage for the length 160 cm/63'': 2030 – 2480 yards (1850 – 2270 m) depending on your size. For a shorter dress you will need less yarn.