***
Releasing this crochet pattern today to celebrate the beauty of the world around us on this Earth DAY! The discount code is given to all my Insta-Followers [in one of my Insta-posts that you saved recently].
I love thinking that crocheters/knitters create beautiful things in the name of sustainability, because we reduce waste and lessen environmental harm. I do prefer crocheting/knitting to sewing because we know how to reuse reclaimed yarns if our projects were not successful or just got out of fashion – thus, our knitted/crocheted handmade items can be utilized for their full life cycle.⁠ We save our planet this way! ?.
P.S. I would not donate handmade garments if yarn could be reused – they might end up in a landfill or donated to impoverished areas.
This beautiful crochet shawl can be worn as a stunning wedding piece that will gracefully drape over your shoulders, a triangular lacy pareo while you are heading to the beach, or a triangular Christening shawl.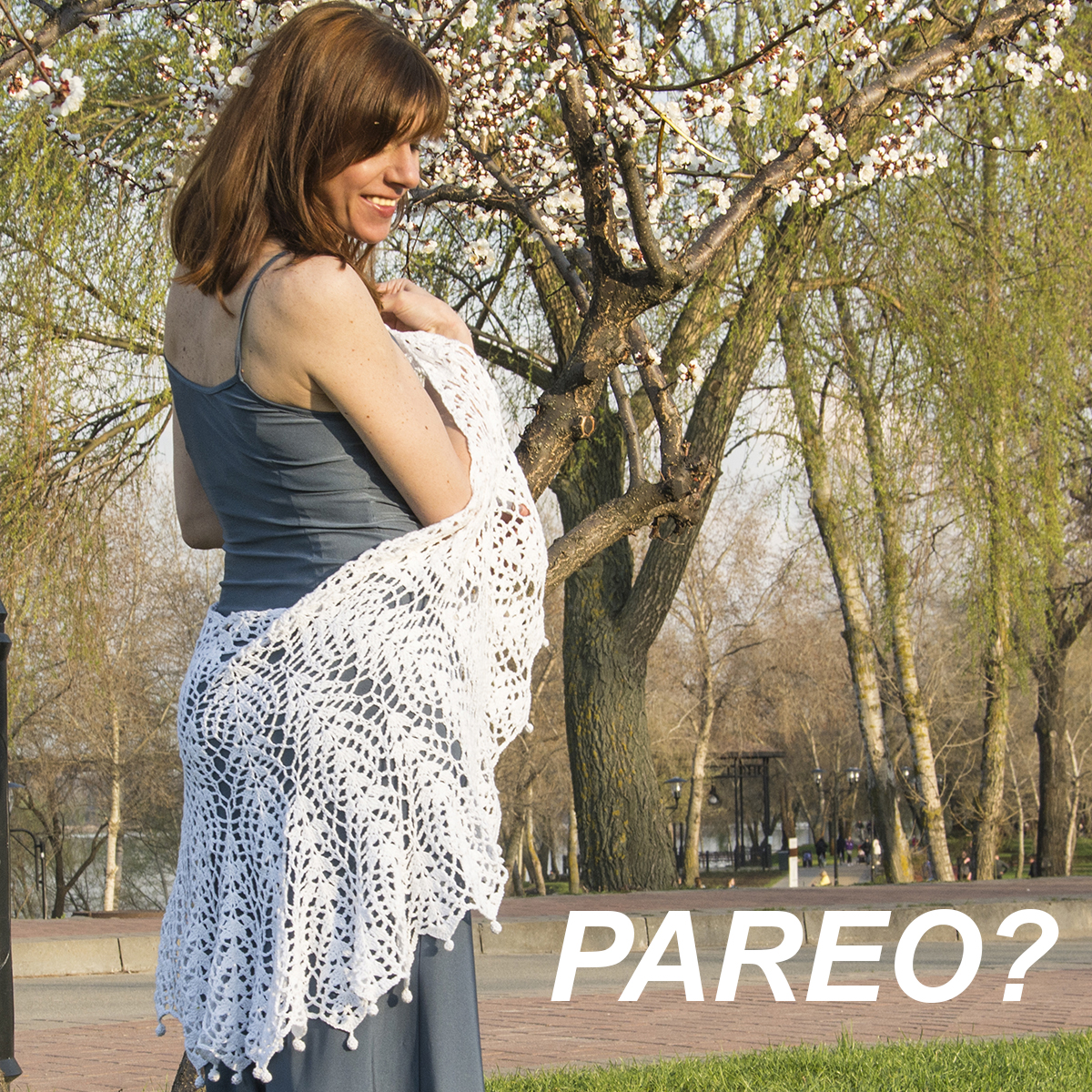 Download it from Etsy: www.etsy.com/shop/CONCEPTcreativeSTORe?section_id=13783762
Support our shop: https://conceptcreative.store/shop/summer-happiness-shawl-crochet-pattern
Add to your Ravelry queue: www.ravelry.com/patterns/library/summer-happiness-shawl-or-pareo
How to style this crochet beauty?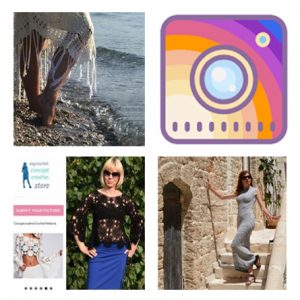 SIZE of the sample shown: 58.5 cm x 135 cm = 23" x 53".
STITCHES used (in American crochet terms):
ch – chain
sc – single crochet
dc – double crochet
dc stitches joined together
As you see, the piece is made with just a few basic crochet stitches and a set of repeats.

YARN: 4 skeins = 788 yards of 100 % cotton; Fingering-weight / 4 ply / 360 m in 100 gr / 394 yards in 3.5 oz. You can use linen or cotton with addition of rayon (or silk, bamboo, tencel, soya), such as: Scheepjes-cotton-8 , Katia-monaco-baby  etc.
HOOK: 2.75 mm (C in the USA).
GAUGE: 17 dc by 10.5 rows = 10 x 10 cm = 4" x 4". Although gauge is not critical here, your finished size will be affected by any differences. The resulting size of your scarf/wrap will depend on chosen yarn and hook.
Happy crocheting!
Copyright © 2021 All rights reserved.
Any reprinting, transmitting, reproducing, publishing or otherwise using for commercial purposes parts of this tutorial, charts and photos is strictly prohibited without my prior written permission. 
Only your completed work (crochet scarf/wrap) belongs to you – feel free to sell it, give as a gift as many times as you wish. Feel free to share photos of your finished item(s) here https://mycrochet.conceptcreative.store/ or add to your Ravelry list www.ravelry.com/designers/conceptcreativestore