Please share with your friends! Thank you!
* * *
Just released for all lovers of Maxi-skirts 🥰 (and if you happen to love mini skirts how about one of these?)
So, why Mermaid?
🧜‍♀️
Because almost half of these rows are worked with stitches that are easy to remember and that resemble pieces of fish scale! 
This vibrant style will seamlessly slot into any wardrobe – you can make a skirt for wearing at the beach or an elegant maxi skirt that it's equally suited to events as it is to everyday wear.
This floor-length skirt consists of 116 rows and combines several sections:
 – a "relief section" where you will work 50 rows without increases with stitches that are easy to remember;
 – rows where you will count double crochet stitches;
 – a few "challenging rows" with textured stitches.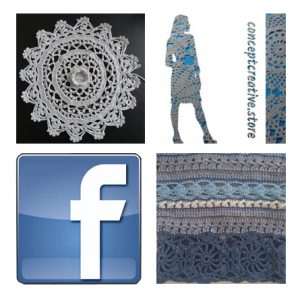 Yarn: Fingering-weight / 4 ply / 350-420 m in 100 gr = 380-460 yards in 3.5 oz / category by yarnstandards.com is 1: Superfine. For example:
Scheepjes Whirl (2 cakes are sufficient for sizes M-2XL).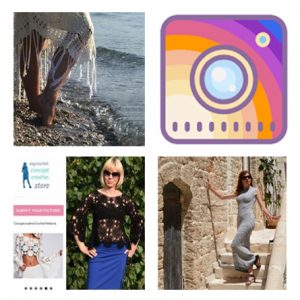 Available sizes and yarn needed for the length 110 cm = 43''
(omit last rows for a shorter skirt):
M-L, hip 98-103 cm = 38.5-41'', 1680 meters = 1837 yds
L-XL, hip 106-112 cm = 42-44'', 1810 meters = 1980 yds
XL-2XL, hip 114-119.5 cm = 45-47'' 1950 meters = 2133 yds
2XL-3XL, hip 122-128 cm = 48-50.5'' 2080 meters = 2275 yds
Download this pattern from ETSY: www.etsy.com/listing/1011368446/gradient-yarn-skirt-crochet-pattern   
Add to your Ravelry queue: www.ravelry.com/patterns/library/skirt-mermaid