***
You know how it is naming a crochet pattern – on one hand you want your project to have a unique name, on the other it should reflect the idea behind the look and stitches. And so far I was able to find such great names for  Ozone sweater, Freelancer sweater, Detour sweater and many others.
This new crochet pattern is named TORSIBILITY 
(which means the ability of something to twist and untwist around its own axis).
Torsibility includes two crochet garments that I have just published on Ravelry, Etsy and my website:
COAT that you can see above and
JACKET that you will see next week unless you check my shops today :).
Thus, you will receive another email from conceptcreative.club in a few days :).
Hope you love both projects as much as I do!
***
The two-tone hooded coat features main zip fastening, zip across the front and one pocket that is hidden between the darker main part and a lighter triangle. The pocket and one zip are optional – you can omit them and sew the main part and triangle together along the slanting line.
The description includes:
written row-by-row tutorial in ENGLISH;
colorful charts for each size,
schematics with measurements,
120 colorful photos that show stitches and process,
21-min.video link that shows how to crochet the first 3 rows.
The best way of supporting pattern designers is crocheting their patterns
and not buying/downloading them in tonnes :).
That is also the reason of why I don't give discounts on multiple patterns – I want to save your money and not lengthen your never-ending queue of patterns :).
For this pattern I offer several price options (prices are subject to VAT in some countries).
CHF 11 – pattern pack for both coat + jacket on Etsy (price from today) – please follow this link: ETSY 
$8.50

– 

price for either coat or jacket on Ravelry (price for coat will be

$

9.50

from March, 14th) – please follow

this link

: Ravlery.
$6.00 – early bird price for crafters who start crocheting either their coat or jacket right away and share photos of their WIP on Ravelry. The price for CAL is valid from today till end of May 2021. Links removed after the end of this CAL. IMPORTANT: In this CAL-option the pattern will be sent to you in 5 parts: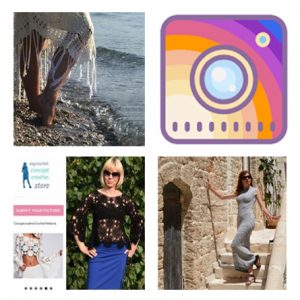 1 – Materials, Gauge, Schematics, full description of Sleeves (11-12 pages in total),
Link to each next part will be sent to you after you finish respective part of CAL and post photos of your completed stage in your Ravelry account.
Next parts are:
2 – Main Body bottom to armholes (4 pages in total), 
3 – Main Body armholes to shoulders (13 pages in total), 
4 – Triangle-piece seen in the front (4 pages in total),
5 – Finishing (sewing parts together and crocheting edges).
Till the end of May 2021 I'm offering you free help in adapting your project to desired length (later I might need more time to remember all calculations).
To start the $6-CAL please download either Part 1 for Coat or Part 1 for Jacket.
After you have finished all 5 parts of either Jacket or Coat by May, 31st, 2021 the whole PDF for TWO patterns (coat + jacket) will be added to your Ravelry-library if you are willing to spend another 30 seconds of your time and press a few Ravelry-buttons.
If you opted for the $6-CAL but had no time to finish some part (s) of this pattern you will not receive any further parts. However, you will receive a free bag pattern with the same stitches on May 31st, 2021.
Link your project on Ravelry: ravelry.com/designers/conceptcreativestore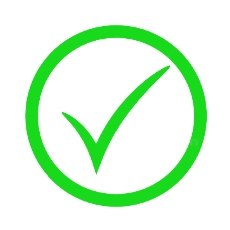 HOW to Add Your Project to Ravelry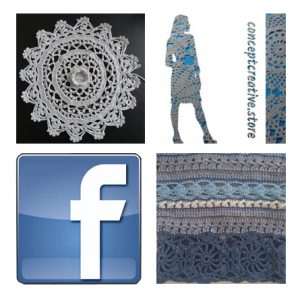 Level: advanced (though the same stitch pattern will be repeated across all rows I would not recommend it to crafters who prefer working with plain double crochet stitches only).
Gauge: see below. I crochet/knit all my swatches separately, usually in the middle of each project, wash them, let them dry flat, and then measure my swatches without stretching the stitches. I never "block swatches aggressively".
Yarn: This coat was designed for Sport-weight = 2 = Fine (USA) = 5 ply (UK) wool or wool/acrylic yarn.
It can be made with Sport-weight yarn, closer to Fingering-weight and 3 mm hook (gauge 20 dc by 11 rows); as well as with Sport-weight yarn, closer to DK-weight and 3.75 mm hook (gauge 17 dc by 9 rows).
Available sizes for gauge 17 dc by 9 rows and Sport-weight yarn closer to DK-weight (e.g.Merino-baby and Merino-fine by Katia, Chickadee by Quince & Co):
M with bust 94-98 cm = 37-38.5'', hip up to 100 cm = 39.4''; length 100 cm = 39.4″; 3840 yards = 1210 grams;
L-XL with bust 106-110 cm = 41.5-43.5'', hip up to 114 cm = 45''; length 113 cm = 44.5''; 4620 yards = 1460 grams;
2XL with bust 118-122 cm = 46.5-48'', hip up to 128 cm = 50''; length 113 cm = 44.5''; 5085 yards = 1605 grams.
Available sizes for gauge 20 dc by 11 rows and Sport-weight yarn closer to Fingering-weight (e.g. Baby Merino by Drops, Perfection Sport by Kraemer yarns, Duo from Navia, etc.)
XS-S with bust  78-82 cm = 31-32'', hip up to 83 cm = 33''; length 82 cm = 32.3″; 3250 yards = 850 grams;
S-M with bust 88-92 cm = 35-36'', hip up to 95 cm = 37.5''; length 95 cm = 37.5''; 3830 yards = 1000 grams;
M-L with bust  98-103 cm = 38.5-40.5'', hip up to 107 cm = 42''; length 95 cm = 37.5''; 4390 yards = 1150 grams.
Happy crocheting!
HOW to Add Your Project to Ravelry