*****
We all need 

A

R

T

t

h

e

r

a

p

y

in the time of changes when we forget about the beauty around us. Something that releases our creative energy, soothes strong emotional effects and brings a sense of hope.
And although making one of a kind garment in different

y

a

r

n

s

, stitches and techniques can't treat people with serious mental conditions (as healthy food will not cure chronic disorders), the creative process will focus our brains on positive experiences and relieve our obsession with news.
At least, if you look for original crochet

d

e

s

i

g

n

s

?.
Perfect as a coverup that does not need any slips underneath, this stand out top features a relaxed fit with a timeless crochet design. Rounded neck and V-neck options are included in this pattern.
The GRADIENT part is meant to engross our minds (as well as the fingers) as it requires concentration on either CHARTED or WRITTEN instructions for every row. Working on the simpler upper part will bring you back into a condition of mindfulness (you might crochet it while watching TV).
I can tell that the whole process helped to stabilize my mental health after spending 5 stressful weeks in a besieged city www.swissinfo.ch. The result was the returned feeling of a strong adult with improved psychological defense and not of a speechless child whose fate is undecided yet.
Special thanks 

???

 to my wonderful testers:

@kmendlar for being the fastest, for her important suggestions regarding larger bra cups and a few other things;

@yarnonahook for catching several discrepancies in my written row-by-row description, particularly when I confused bpdc and fpdc in some rows;

@seila.alonso_misscositas for crocheting this top with a lower V-neck in yarn with short-colored sections;

@crochet_uk.couk for checking my row-by-row instructions, working all parts with her own one of a kind yarn, asking questions that might have future crocheters of this top and helping me to clarify them;

@lookingforbestthings for crocheting this top without inserts.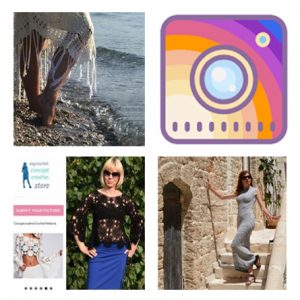 ?
Great news for Ravelers!
There is a 30% DISCOUNT for everyone who finishes any of my latest 30 garment paid patterns published in the top of this list: www.ravelry.com/stores/conceptcreative
and posted photo (s) on Ravelry in June-July 2022 with the link to respective pattern. Please send me a request for a code after uploading your photo (s). This offer is not valid if you have already linked photos on Ravelry before May 31st and reuploaded them again.
MORE details about this crochet #ARTtherapyTOP :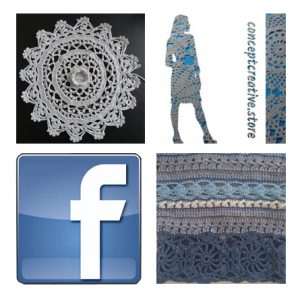 This top crochet pattern is offered in sizes S-4XL with bust circumferences 85-138 cm 33.5''-54.5''. You will work in 2 directions: from side to side and from the bottom up until you reach the stated measurements (thus, the difference in gauge is not critical).
The PDF on 19 pages includes:
► detailed tutorial written in ENGLISH for every row and charted (omit pages 8-15 with row-by-row written description if you prefer crocheting with charts);
► links to videos that show how to crochet all these stitches.
Sample shown on model with bust 92 cm = 36'', bust cup B, and a height of 175 cm = 5'75".
Gradient yarn: Fingering / 4 ply /400 m in 100 gr / 437 yards in 3.5 oz. Choosing the right YARN and HOOK to achieve great results
Download this stunning Top now:
https://conceptcreative.store/shop/ART-therapy-TOP-crochet-pattern
https://ravel.me/ART-therapy-TOP
https://www.etsy.com/listing/172121589/art-therapy-top-crochet
Happy crocheting ?
Copyright © 2022 All rights reserved.
Any reprinting, transmitting, reproducing, publishing or otherwise using for commercial purposes parts of this description is strictly prohibited without my prior written permission.
Feel FREE to sell your finished top(s), give them as presents and publish your result on
visit our PATTERN  SHOP   https://conceptcreative.store/shop