***
There's truly nothing we love more in winter than a stylish turtleneck sweater dress – your absolutely necessary piece (aka SINE QUA NON), that makes you feel confident and comfortable in winter. Length of cuffs and collar can be worked to desired length. Decide whether you wish to leave a simple V-neck or add a generous turtleneck so you won't need a scarf when wearing this dress. It's easy to style it with any long coat and boots for a fashion-forward winter look – see video with this dress  on my Instagram.
A special thanks to all Ravelers who have shown so much love to this pattern www.ravelry.com/designers/conceptcreativestore during a short time after publishing it!
CONSTRUCTION:
This sweater dress is made in four rectangular trapezoids sewn together to a relaxed silhouette with not well-defined shoulders – thus, it suits all types of shoulders (broad, narrow, sloping or straight).
The main part in each trapezoid is worked in straight rows, back and forth, with the same number of stitches. You will repeat the same 2 elements over and over. For shaping each trapezoid you will decrease 1 stitch per stated number of rows (this number differs for sizes, but you will decrease 1 stitch per row). A constant repeat of the same rows and no shaping makes this pattern suitable for intermediate-level crafters who enjoy watching TV while creating their dreamiest outfits.
DOWNLOAD this pattern:  
From Ravelry www.ravelry.com/patterns/library/sinequanon
From my website: https://conceptcreative.store/shop/sinequanon-knit-sweater-dress-pattern
Till December, 31st you will receive 2 patterns (dress and scarf) when purchasing this PDF on Etsy www.etsy.com/listing/924106813/
Read more details about available SIZES and suitable YARNS below.
Copyright © 2021 All rights reserved. Any reprinting, transmitting, reproducing, publishing or otherwise using for commercial purposes parts of this tutorial is strictly prohibited without our prior written permission.
Feel free to share photos of your finished project: http://mycrochet.conceptcreative.store/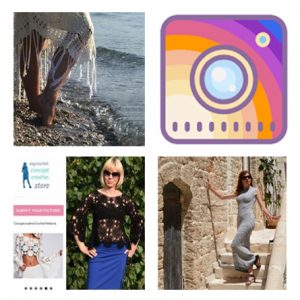 The sample shown was made with 8 wool-linen strands held together. You may take thin 2 ply (UK), Cobweb, 0, or Lace yarn (USA) such as Colourmart Merino Silk Linen, Natural Fantasy Dharan and knit in several strands as described.
Or use 8 ply (UK), DK-weight = 3 = Light (USA) yarn and work with one strand. Suitable brands:
Malabrigo Yarn Silky Merino etc.
Please get the gauge to make sure the project fits your size! This garment is calculated for 22 stitches x 30 rows in stockinette stitch = 10 x 10 cm (4 x 4'').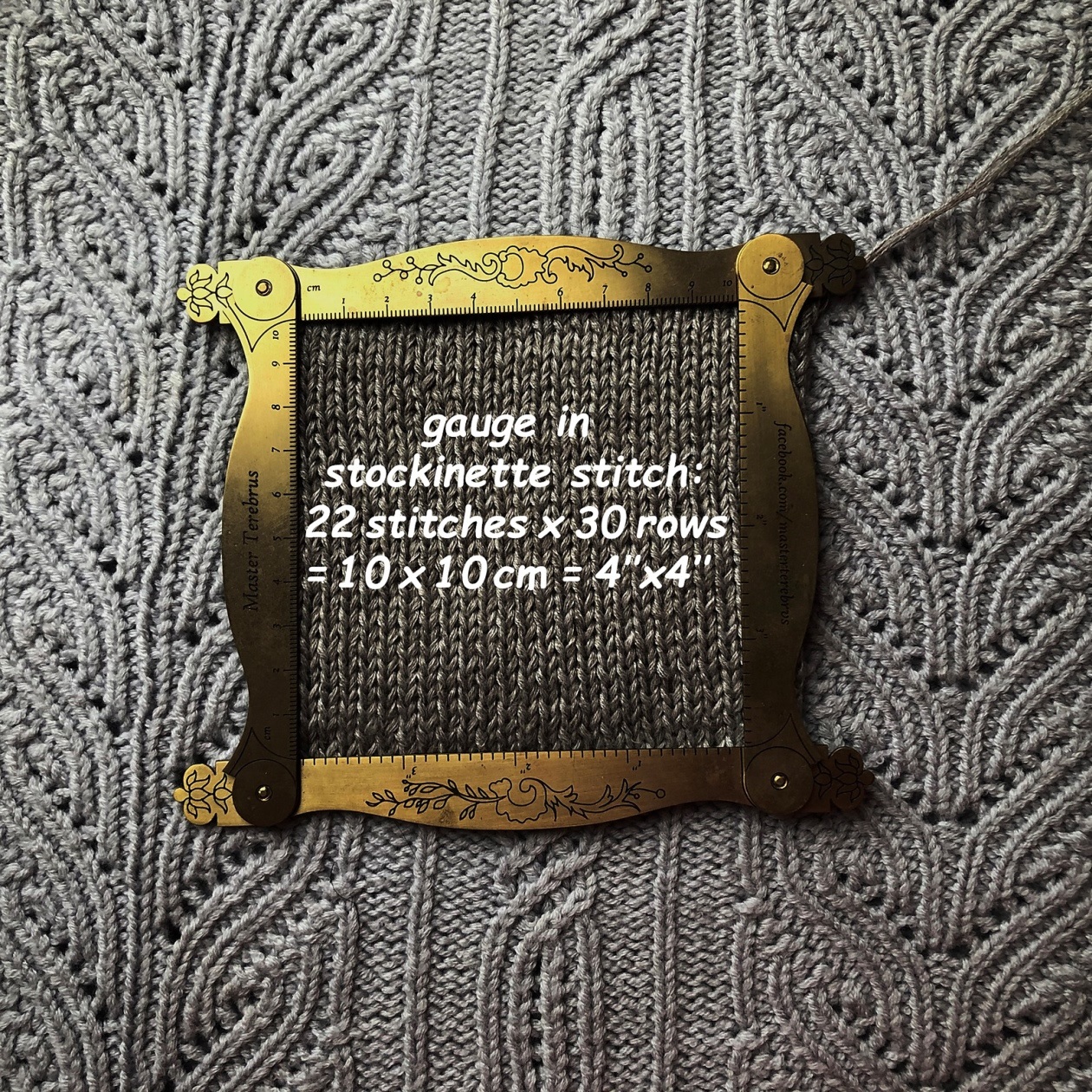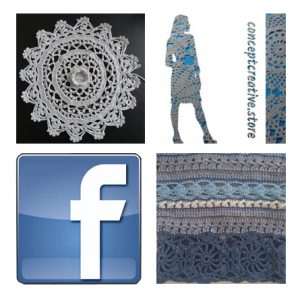 This knit sweater-dress pattern is calculated for SIZES:
M-L, fits bust circumference 94-102 cm = 37-40'', hips up to 105 cm = 41.5'';
L-XL, fits bust 104-112 cm = 41-44'', hips up to 115 cm = 45'';
2XL-3XL, fits bust 115-123 cm = 45-48.5'', hips up to 125 cm = 49'';
3XL-4XL, fits bust 125-134 cm = 49-53'', hips up to 136 cm = 53.5''.
If you are between the sizes, for example your bust and hips are 94 cm = 37'' choose a closest smaller size.
Sample shown in size M/L on model with bust circumference of 92.5 cm = 36.5'', hip 98 cm = 38.5'' and a height of 175 cm = 5'75". Yardage in the sample: 2010 yards for dress without collar (add 360 yards for the turtleneck collar). Weight of the dress with turtleneck 900 grams = 31.7 oz.
You will receive:
► tutorial in ENGLISH with written interpretation of main pattern;
► diagrams (reading charts is not essential, but they allow to notice any of your mistakes at once);
► schematic with measurements;
► photos of the assembly (folding instructions);
► photos how to slip 2 stitches onto cable needle and hold in the back, knit 3rd stitch, yarn over, knit 2 stitches from the cable needle.
You should know how to work basic stitches: knit; purl; yarn over; knit 2together; purl 2together (their photos are not included).
DOWNLOAD this pattern: