*****
I could not stop with this idea because it looks so modern and suitable for every day wear [not a fancy kind of dress that I have no place to wear :)]. So, here is the new trapezoid dress! ?
It is fitted through the bust before falling gracefully into a flattering A-line silhouette below the hips. It can be dressed up or down effortlessly – make it a transeasonal staple, layering over a turtleneck during colder months. Attention: wide boat neckline emphasizes the bustline, thus this design looks best on women with bust cups A, B and C.
► More details about this crochet project:
It is worked in two separate and identical trapezoid pieces – back and front. Each piece will be worked on a bias starting from the bottom left corner in the hemline and ending at upper right corner, then shoulder and side seams are sewn. The main pattern consists of a 10-row repeat, with 33 percent of all rows being the usual crochet GRANNY Stitch Pattern that works up fast. The edging is quite simple too: video.
Please tag your project #crochettrapezoid on Instagram so we see more of them.
Two dresses are shown:
Shorter dress: size S-M, length 94 -96 cm = 37''-38''
Longer dress: L-XL, length 105-106 cm = 41.5''-42''
Model [me] is 175 cm = 5'75" tall, bust circumference 92.5 cm = 36.5'', B-cup, hip 98 cm = 38.5''.
DOWNLOAD this corner to corner pattern from my shops:
Corner-to-corner-trapezoid on Etsy
Corner-to-corner-trapezoid on Ravlery
Corner-to-corner-trapezoid in my store
Till September 30th, 2020 you will receive dress pattern for free if you have finished any of Corner to Corner Trapezoid Tops and linked your finished tops to respective Ravelry patterns.
The top crochet pattern is provided for sizes: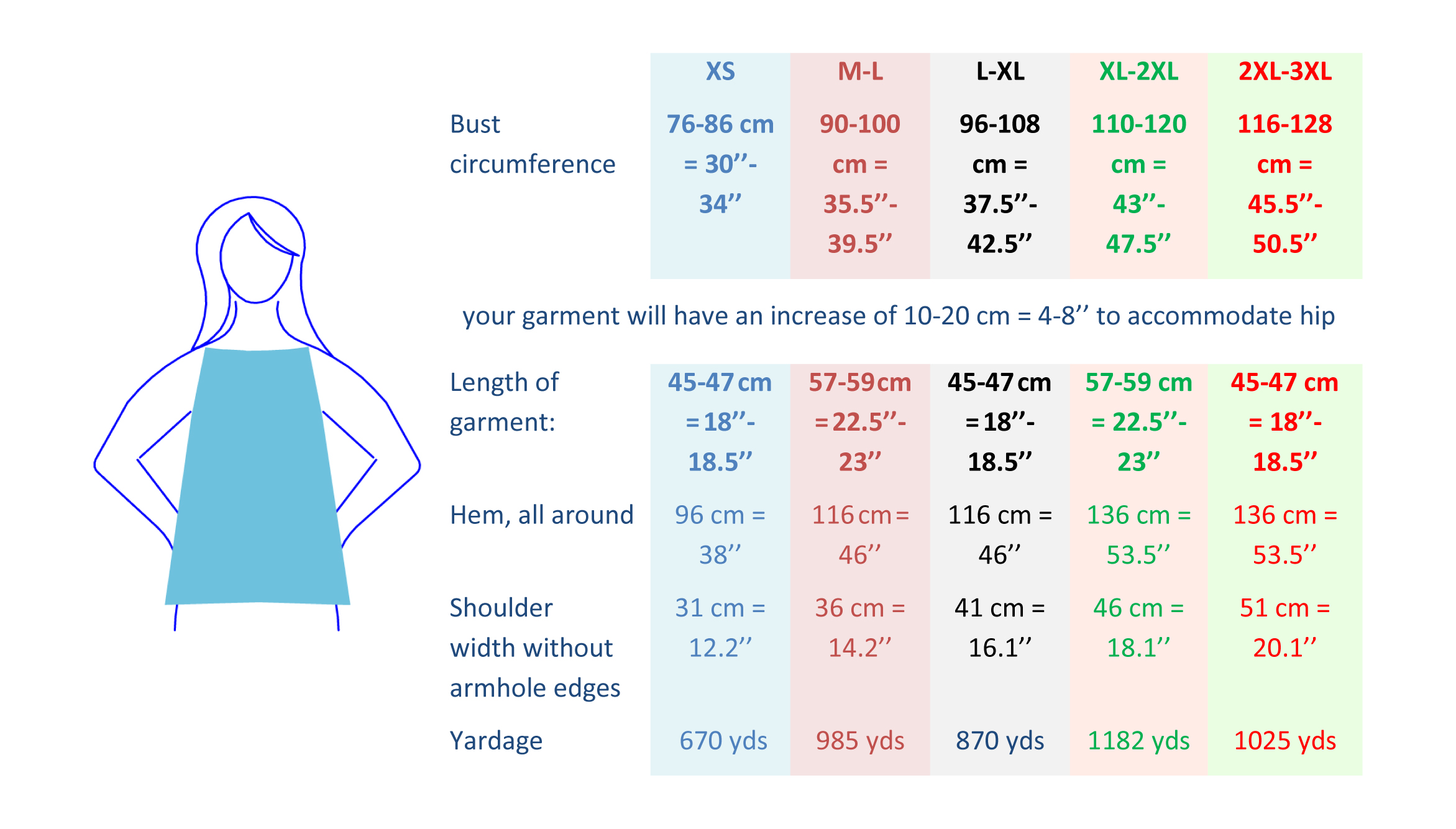 The dress crochet pattern is offered in sizes: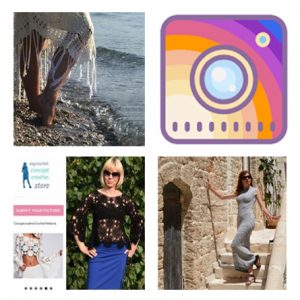 Gauge in all patterns:
19 dc x 10.5 rows = 10 x 10 cm = 4″ x 4''.
Yarn for tops:
Fingering / 4 ply / 360 m in 100 gr / 394 yards in 3.5 oz.
Yarn for dress: Sport / 5 ply / 275 m in 100 gr / 300 yards in 3.5 oz / category by yarnstandards.com is 2 : Fine. Fiber: silk, rayon, bamboo, tencel. For example: www.ravelry.com/yarns/library/fidalgo-artisan-yarn–clothing-silk-naturelle
Choosing the right YARN and HOOK to achieve great results