*****
As August is over (hence, the FREE period of the BREATHABLE Top PATTERN

 is over
) I congratulate all Ravelers with their beautiful NEW tops and dresses!
Thank you very much, Anna, Lynn, Michelle, Alexandra, Jammie, Rassini, Joyoj, Frequentia for showing your stunning results! Hope you will enjoy wearing your beautiful garments!
Were you on holiday recently and missed the opportunity to create two beautiful tops published in August?
The one is AUGUSTINA top with a stunning detail in the middle and the second is BREATHABLE top that can be made as a bandeau top or a longer top with straps and relaxed silhouette (the pattern shows how to crochet both variants).
BOTH crochet top patterns include VIDEOS, CHARTS, row-by-row WRITTEN instructions and suggestions how to crochet DRESSES or TUNICS with the same stitches.
Now you can download them from Ravelry, Etsy and https://conceptcreative.store/shop
Please scroll down for more info.
The BREATHABLE top pattern is Size Inclusive – it is written for 9 sizes:
XS (in pink) with bust circumference 76-80 cm = 30-31.5'';
S (in black) with bust 85-89 cm = 33.5-35'';
M – on model (in blue) with bust 94-98 cm = 37-38.5'';
L (in burgundy) with bust 102-106 cm = 40-42'';
XL (in green) with bust 111-115 cm = 43.5-45'';
2XL (in red) with bust 120-125 cm = 47-49'';
2-3XL (in lilac) with bust 129-134 cm = 51-53'';
3-4XL (in orange) with bust 137-142 cm = 54-56'';
4-5XL (in turquoise) with bust 145-151 cm = 57-59.5''.
When only one number is given, it applies to all sizes.
Your top can be made in two variants: a short bandeau top and a longer top with straps.
DOWNLOAD both CROCHET TOP PATTERNS from these links:
www.etsy.com/listing/1060754899/beach-crochet-top-pattern
www.ravelry.com/patterns/library/breathable-top
https://conceptcreative.store/shop/breathable-top-crochet-pattern-crochet-tutorial-in-english/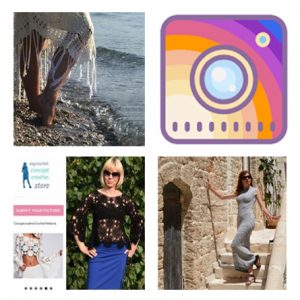 The AUGUSTINA top includes a BONUS for all crocheters who have completed it within September (please see more details here: https://conceptcreative.club/2021/08/29/augustina-top-crochet-pattern/ )
Download this stunning top from Ravlery, Etsy or my website and start crocheting it today:
https://conceptcreative.store/shop/augustina-top-crochet-pattern-crochet-tutorial-in-english/
https://ravel.me/AUGUSTINA-top
www.etsy.com/listing/1074386617/augustina-crochet-top-pattern
Happy crocheting!
Copyright © 2021 All rights reserved.
Any reprinting, transmitting, reproducing, publishing or otherwise using for commercial purposes parts of this description is strictly prohibited without my prior written permission.
Feel FREE to sell your finished top(s), give them as presents and publish your result on https://mycrochet.conceptcreative.store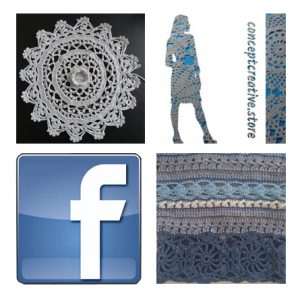 TEST whether you will enjoy wearing your summer torso garment (tunic, top or dress) that will be made with your yarn during the summer heat:
Take your yarn outside during the temperature you would be wearing your torso garment; try to crochet/knit with it without air conditioning.
Check the time 

⌛

needed for your hands to get sweaty. That's approx. time you will feel fine in that garment when you are moving in it outside during the same temperature.