***
Get ready to ride the WAVE of compliments and turn heads wherever you go! Crafted with yarn leftovers, this versatile modern maxi SKIRT can be worn as a DRESS too! Just pull it over your bust and add spaghetti straps if desired.
This gorgeous and easy to make garment is designed for those who either have difficulties remembering more than 3 crochet rounds or look for a stunning TV-friendly crochet project :). You will crochet it in the round from the top down. Want to finish this project sooner? Make a mini skirt and wear it as a top – see more ideas below! For a stunning beach wedding dress just continue crocheting until you reach the desired length!
The PDF on 8 pages includes:
► row-by-row written instructions for sizes XS-5XL,
► link to youtube video that shows how to crochet these stitches,
► chart (diagram).
Gauge: 17 dc by 8.5 rows. I crochet/knit all my swatches separately, usually in the middle of each project, wash them, let them dry flat, and then measure my swatches without stretching the stitches.
Yarn: Sport / 5 ply / 275 m in 100 gr / 300 yards in 3.5 oz (see yarn suggestions on Ravelry). You will need 1690 – 3565 yards = 1550 -3270 meters depending on the size and length.
The best way of supporting pattern designers is CROCHETING their patterns
and not buying/downloading them in tonnes :).
That is also the reason of why I don't give discounts on multiple patterns – I want to save your money and not lengthen your never-ending queue of patterns :).
For this pattern I offer several price options: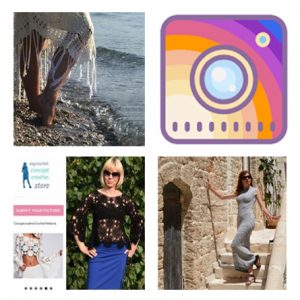 Level: easy (pattern uses repetitive stitches and simple shaping).
Link your project on Ravelry:
 www.ravelry.com/patterns/library/wavy-accents-skirt—dress—top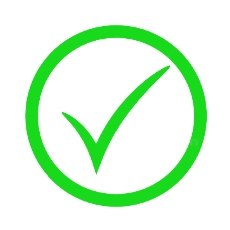 HOW to Add Your Project to Ravelry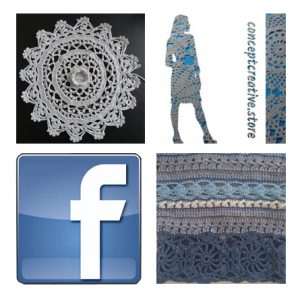 DOWNLOAD this pattern from these links:
https://conceptcreative.store/shop/wavyaccents-dress
www.etsy.com/listing/862158923/wavy-accents-dress
https://conceptcreative.store/shop/wavyaccents-2-patterns
www.ravelry.com/patterns/library/wavy-accents-skirt—dress—top
Happy crocheting!
HOW to Add Your Project to Ravelry