* * *
It's cold February again, so time to take photos of all your completed garments created by Conceptcreative.store , post your photos on Ravelry and https://mycrochet.conceptcreative.store/ and receive another FREE PATTERN (conditions apply – please scroll down for more details).
This pillow cover will lend a sophisticated air of modern crochet home design and compliment any home style decor. It's cozy and versatile and the best thing is that you will always have an original gift for all your loved ones: both men or women. ?
The samples shown were made in fail-safe neutral tones that are suitable to any minimalist design style. These subdued hues don't overwhelm any given space and never fail to make an interior feel more homey. Of course, you can crochet this project in solid energetic hues for even more visual appeal! Just go for a hue that speaks to you and it will most likely look great.
More details about this cover pattern: 

►  It is customizable to any square or rectangle size (you will crochet foundation row until its length equals to the measured side of your pillow; then you will crochet in the round, always in the same direction).
► The beautiful diagonals are created by double crochet stitches, post stitches and puff stitches. PHOTO TUTORIAL of these stitches, WRITTEN INSTRUCTIONS for every row in English and high quality crochet CHARTS are included  (see screen shots).
►  You will not need to crochet gauge – just take soft yarn like 100 % merino wool, linen/rayon, linen/bamboo, linen/polyester or cotton/acrylic in one solid color and start crocheting with hook that is slightly smaller than recommended by the producer of your yarn. The samples shown were made with 8 and 10 ply (UK) = DK and Worsted-weight, 3 and 4, Light and Medium (USA) and hook 3.25 mm (hook D in USA).
Tips on choosing colors for your pillow cover:
There is a classic decor rule, which states that 60 percent of the room should be a dominant color, 30 percent should be a secondary color or texture, and 10 percent should be an accent.
60% Main (dominant) Color. This includes the color of walls and floor, and may include a piece of furniture, curtains or draperies. All of these don't necessarily need to be solid colors, but the main color should always be prominent.
30% Secondary Color (half the amount of color saturation as the main color). This color should contrast with the main color and create depth and interest in your décor.
10% Accent Color (one-third of the secondary color and one-sixth of the main color). The idea of an accent is to create contrast, add greater interest to your color scheme. It should be used throughout the décor to draw the eye deeper into the room design.
You can achieve harmonious color palettes with the help of a color  wheel. The color wheel is the basis of color theory, because it shows the relationship between the colors. Read more on color wheel and its usage in design: www.canva.com/colors/color-wheel/ 

Page 1:
With this pillow crochet pattern we would like to thank Conceptcreative.store customers – to continue reading please upload photo(s) of your completed garment created by Conceptcreative.store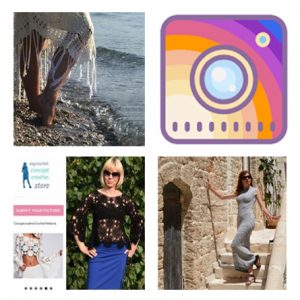 FREE crochet pattern 
DIAGONAL BLOSSOMS Crochet Pillow 
(CONDITIONS): 
*Complete one of Conceptcreative.store garments; post photo(s) of your creation on Ravelry and https://mycrochet.conceptcreative.store/
Free patterns, patterns that were completed by testers, included into CALs do not count in this give-away. The garment-pattern can be purchased in Conceptcreative shops anytime, but shared by you in February 2020 for the first time. 
Please notify us once your photo is uploaded – this free pattern will be sent to your email within 24 hours. 
If you love this pillow cover but have not crocheted garment-patterns created by Conceptcreative.store – please download this pattern for a small fee: www.etsy.com/listing/778006887/modern-crochet-home-decor
 From March 2020 this pattern will be offered for $ 5.50 on Ravelry.
Just posted your completed garment created by Conceptcreative.store on Ravelry and https://mycrochet.conceptcreative.store/ ? 
Contact us to receive this pattern for FREE.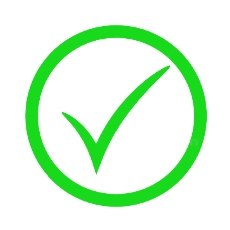 Or get this pattern from our website for a small fee:
https://www.etsy.com/listing/778006887/modern-crochet-home-decor-crochet-pillow
Add to your Ravelry queue and library:
https://www.ravelry.com/patterns/library/diagonal-blossoms-pillow-cover
 Happy crocheting!